Discover Adventure with Disney Frozen 2 Kids Fitness Tracker with Interactive App Experience
Swim-friendly band features a customizable color screen and more than a year of battery life; no recharging needed and user replaceable
Parents can access chore management and reward tools on the parent-controlled app
Motivates kids to achieve active minute goals that unlock adventure, games and icons featuring Anna, Elsa and their Frozen 2 friends
Tracks steps, sleep and 60 minutes of daily recommended activity¹
Reminder alerts and task timer keep kids on top of chores such as homework, practice time and brushing teeth
vívofit jr. 2 isn't just a fitness tracker1 for kids. It's an interactive experience where activity unlocks adventure. Available in two styles — Anna and Elsa — this vívofit jr. 2 lets kids uncover exciting Frozen 2 adventures on the parent-controlled app by completing 60 minutes of daily activity.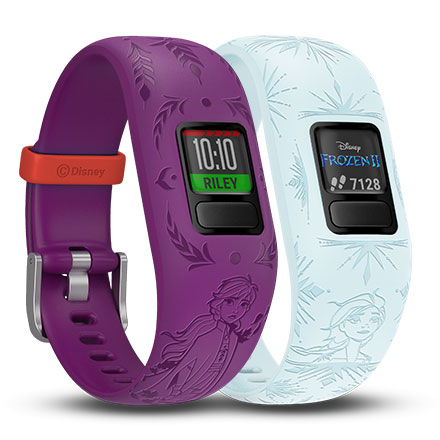 Stylish and Strong
Your kid can show their Frozen 2 style and rock this durable tracker everywhere from recess to soccer, during bath time and even to bed.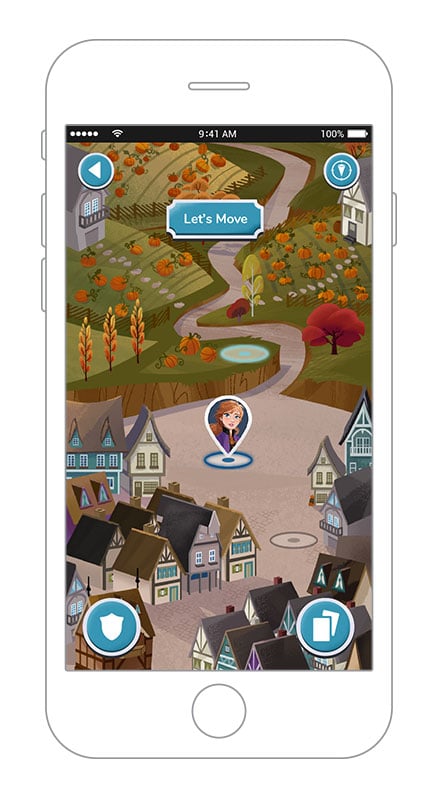 Into the Unknown — A Frozen 2 Adventure
Every day, kids have more to explore when they reach their daily 60-minute activity goals. With you as their helper, your child will go ice skating with Anna and Elsa, escape an avalanche with Olaf and travel to far-off frozen lands to locate the source of a mysterious voice. The more your child meets their activity goals, the more of the story they'll get to see.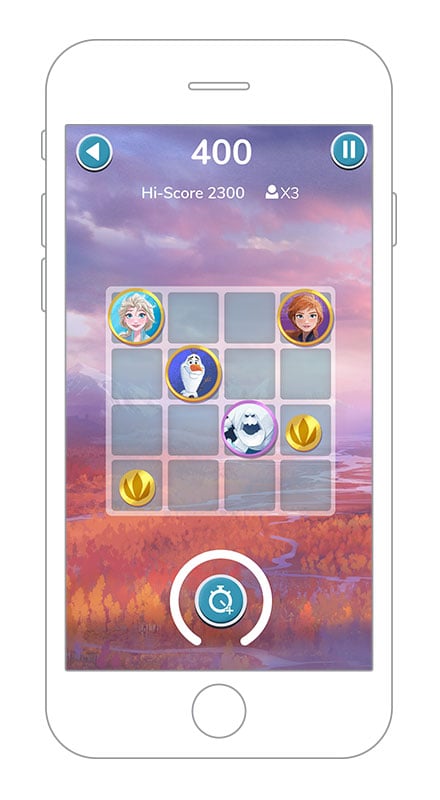 Interact with a Magical World
Meeting their daily activity goals gives kids more chances to race against the clock while playing the tap challenge game. They'll also collect gems they can use to reveal new portions of the adventure map.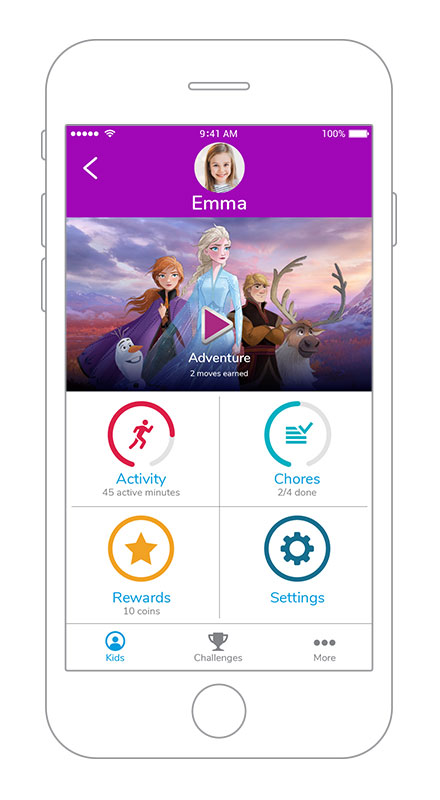 The Parental Personal Assistant
The mobile app isn't just for the kids to enjoy. Parents can view activity, responsibilities, sleep, chore data and more after syncing with compatible devices. Invite the whole family to compete in a daily step challenge, assign tasks and chores, designate a reward virtual coin value and find out how many coins each child has. Those in-app coins can be redeemed by your kiddos for agreed-upon rewards. It's all controlled right from your device.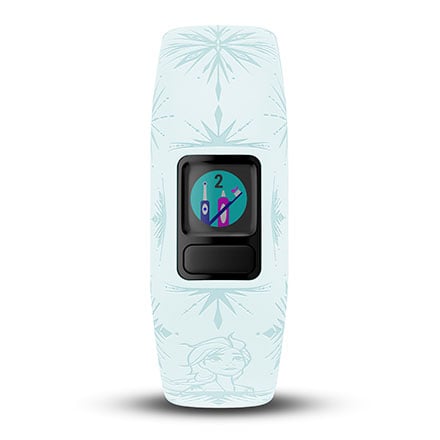 Rewards, Reminders and Responsibilities
Parents assign chores and schedule alerts from the smartphone app, and kids' bands show them their new jobs to do. These can be set up to recur weekly or even daily — perfect for children who need reminders.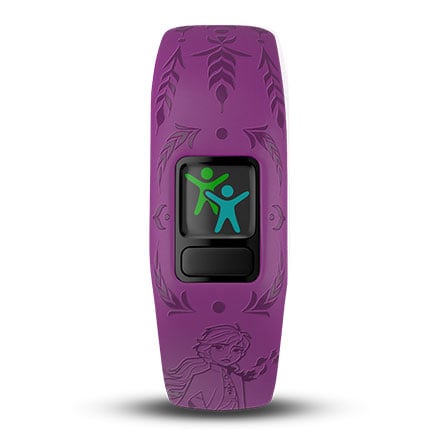 Friendly Step Challenges
Friendly competition comes to the playground and the backyard. Toe-to-Toe step challenges let kids sync with nearby friends to challenge each other to timed step competitions. Parents can get in on the fun, too. From the Connect IQ Store, download the Toe-to-Toe app to a compatible device to challenge your kids to a step competition.
Stay Active Together
Link up with your Garmin Connect friends and family — and even your kid's playground pals. When you connect with other families in the vívofit jr. app, they can be part of your weekly step challenges. Create other custom challenges, and even leave comments for each other in the app while the challenge is active.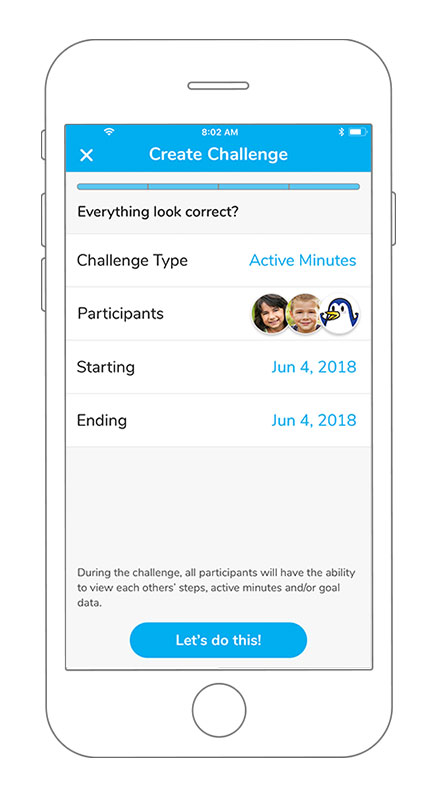 Access Even More Fun
vívofit jr. 2 lets your kid get their hands on more styles and adventures. All they need is a new band to open up a new world of adventures. What'll it be next? Track activity, and engage in galactic adventures with a Star Wars themed band? Show creativity and style with a Minnie Mouse band? Explore magical worlds with a Disney Princess band? Or will your kid show off their Marvel Avengers or Spider-Man band and join in adventures that let them save the day like a true hero? It's up to your kid.
¹Activity tracking accuracy
© Disney
© 2019 MARVEL
© & ™ Lucasfilm Ltd.
iPad, iPhone and Apple are trademarks of Apple Inc., registered in the U.S. and other countries. Android is a trademark of Google Inc. Amazon and all related logos are trademarks of Amazon.com, Inc. or its affiliates.