Compete, Compare and Connect
Give each round a tournament feel; compete with friends and other golfers on more than 41,000 courses worldwide
Includes strokes gained analysis to improve your game plus additional stat tracking for select Garmin devices¹
Set up your own tournament event, and invite multiple friends to compete
Players can post their results and compare data, rankings and stats in the app
Use the app to participate in weekly leaderboards and tournaments even if you don't have a Garmin golf device
The free Garmin Golf app brings more fun, stats and competition to your game. It includes strokes gained analysis to improve your game plus additional stat tracking for select Garmin devices¹.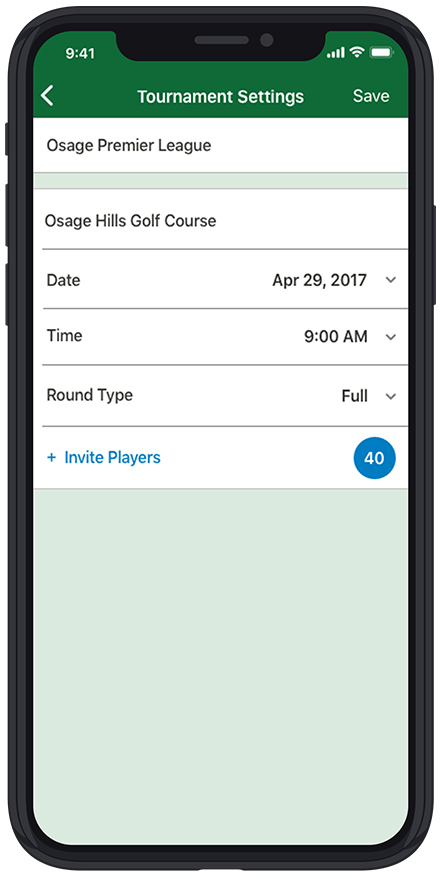 Create Tournaments and Participate in Weekly Leaderboards
Each round can take on a tournament feel as you compete with friends and other golfers on any of more than 41,000 courses worldwide. Set up your own tournament event, and invite friends to compete. Upload your scorecard to participate in a weekly leaderboard. Players can also live chat with each other and post their results so everyone can compare data, rankings and stats — and brag a little at the 19th hole.
Even if you don't have a Garmin golf device, you can still use the app to participate in weekly leaderboards and tournaments, and enter your scores and stats into the app manually.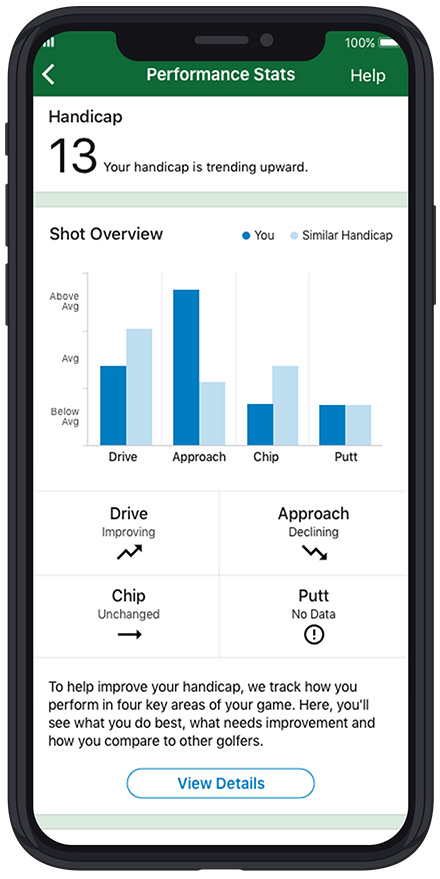 Take Stat Tracking to the Next Level
Use with the Approach® CT10 club tracking system or a Garmin golf device with AutoShot² to help improve your game. Track your strokes gained data and stats for each round. Then, analyze your stats to help you see what parts of your game need work. Strokes gained data and stats can also show how many strokes you have gained or lost relative to a baseline comparison to other players in your group. In addition, using Approach CT10 will help you know how far you hit each club on a consistent basis. That alone can help save you strokes!
¹When paired with a compatible device
²Lie and ball contact may affect shot tracking. Putts are not tracked. Some shots, particularly chip shots around the green, may not be tracked.