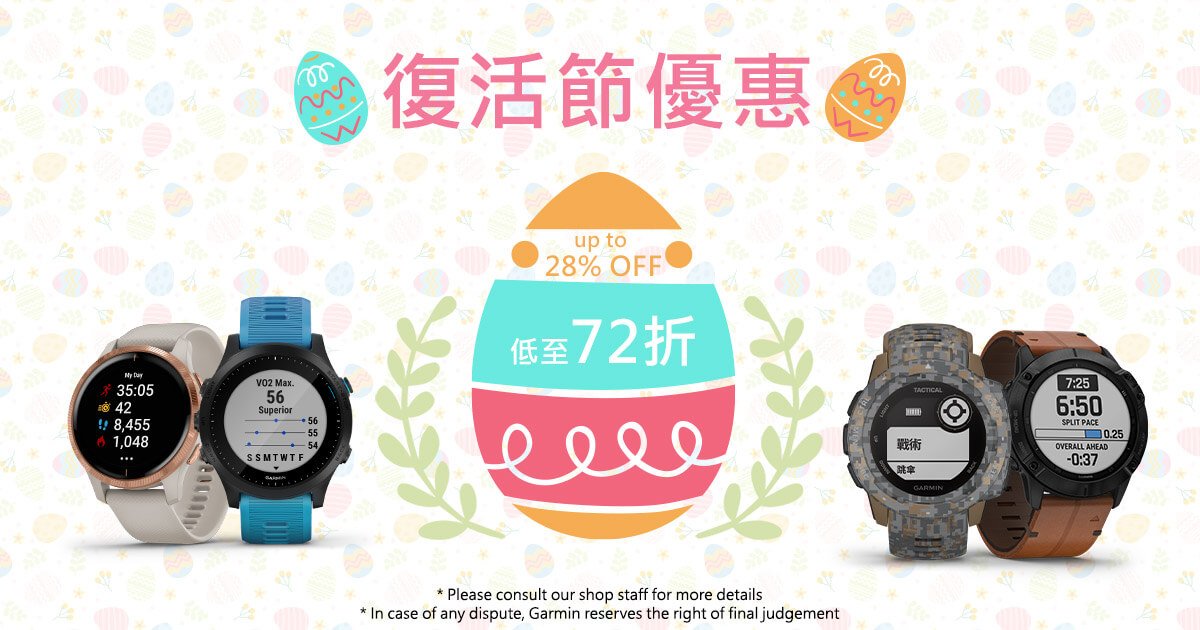 時刻關注身體狀況,為健康打好根基,即使留在家中亦要保持鍛鍊。
由即日起至2020年4月26日,以低至72折購買精選產品,一齊照顧好自己!
Pay attention to your health, work out regularly to keep fit.
Up to 28% off on selected products from now till 26 Aril 2020
*詳情請向店員查詢
*優惠只適用於Garmin專門店、陳列室 及指定網站
*如有任何爭議,Garmin保留最終決定權
*Please consult our shop staff for more details
*Promotion only apply to Hong Kong Garmin Brand Store, Showroom and TTOT online store
*In case of any dispute, Garmin reserves the right of final judgement.
Go to 【Pressroom List】